CATIA® is the world's engineering and design leading software for product 3D CAD design excellence.It is used to design, simulate, analyze, and manufacture products in a variety of industries including aerospace, automotive, consumer goods, and industrial machinery, just to name a few.
CATIA v5 offers a solution to formulate the design and manufacturing of electrical systems spanning the complete process from conceptual design through to manufacturing. Capabilities include requirements capture, electrical schematic definition, interactive 3D routing of both wire harnesses and industrial cable solutions through to the production of detailed manufacturing documents including form boards.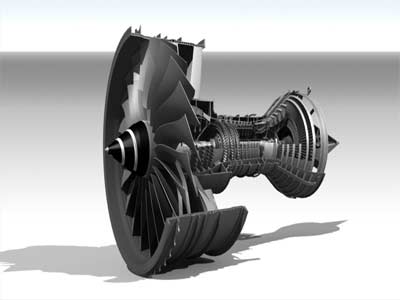 CATIA enables the creation of 3D parts, from 3D sketches, sheetmetal, composites, molded, forged or tooling parts up to the definition of mechanical assemblies. The software provides advanced technologies for mechanical surfacing & BIW. It provides tools to complete product definition, including functional tolerances as well as kinematics definition. CATIA provides a wide range of applications for tooling design, for both generic tooling and mold & die.
CATIA offers a solution to shape design, styling, surfacing workflow and visualization to create, modify,and validate complex innovative shapes from industrial design to Class-A surfacing with the ICEM surfacing technologies. CATIA supports multiple stages of product design whether started from scratch or from 2D sketches.CADD Centre offers an advanced course in CATIA V5, a leading parametric solid modeling software. CATIA comes with engineering, design, and systems engineering capabilities.
Learning Objectives
At CADD Centre, we help you master the following capabilities of CATIA V5 technology:
Parametric solid modeling, free-form surface modeling, reverse engineering, styling, and computer aided industrial design, engineering drawing and drafting, product and manufacturing information, reporting and analytics, verification and validation, knowledge based engineering, reuse, sheet metal design, assembly modeling, digital mockups, simulation, stress analysis, finite element method, kinematics, complete fluid dynamics, thermal analysis.
The CATIA Systems Engineering solution delivers a unique open and extensible systems engineering development platform that fully integrates the cross-discipline modeling, simulation, verification and business process support needed for developing complex 'cyber-physical' products. It enables organizations to evaluate requests for changes or develop new products or system variants utilizing a unified performance based systems engineering approach.
CATIA uses the open Modelica language in both CATIA Dynamic Behavior Modeling and Dymola, to quickly and easily model and simulate the behavior of complex systems that span multiple engineering disciplines. CATIA & Dymola are further extended by through the availability of a number of industry and domain specific Modelica libraries that enable user to model and simulate a wide range of complex systems – ranging from automotive vehicle dynamics through to aircraft flight dynamics.
Learning Outcome
You will learn advanced solutions for conceptual design, 3D modeling, and documentation.
You will learn to do product design, industrial design and styling (optimize form, fit, function and user experience), streamline 2D design, drafting, documentation with powerful tools for layout, drawing, and 3D annotation You will do assembly design, sheet metal design, and template based design
You will know how to perform CAE geometry editing, comprehensive meshing, fine element assembly management, multi-CAE environments.
You can carry out visual analysis and validation which will give you high quality performance insights for product decisions.